1-1/2" Loop - Braided Leather Lanyard with Tails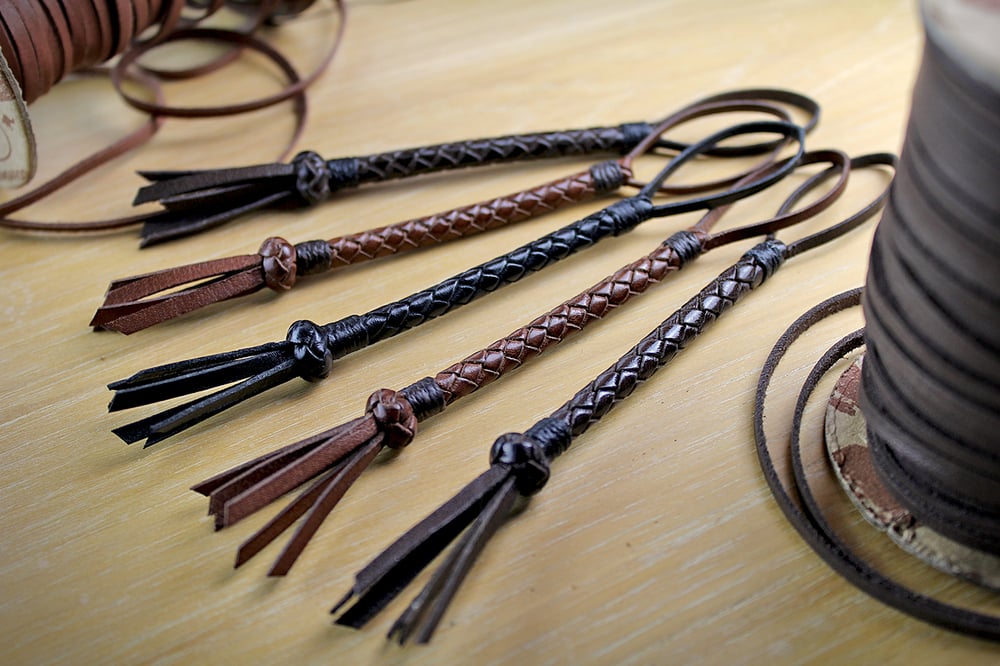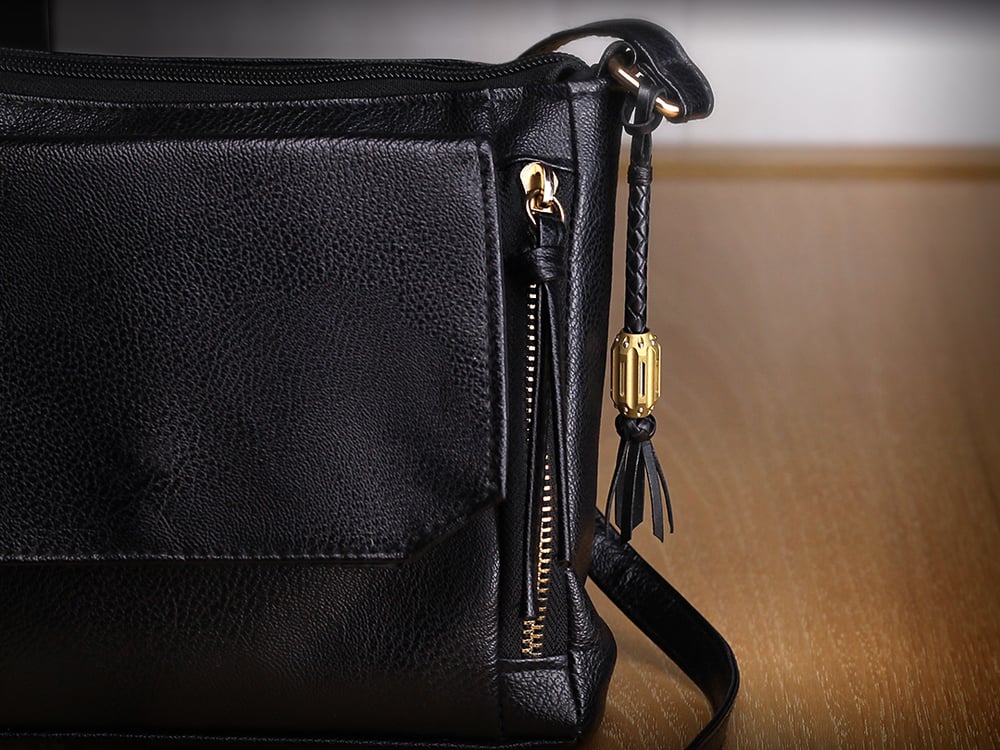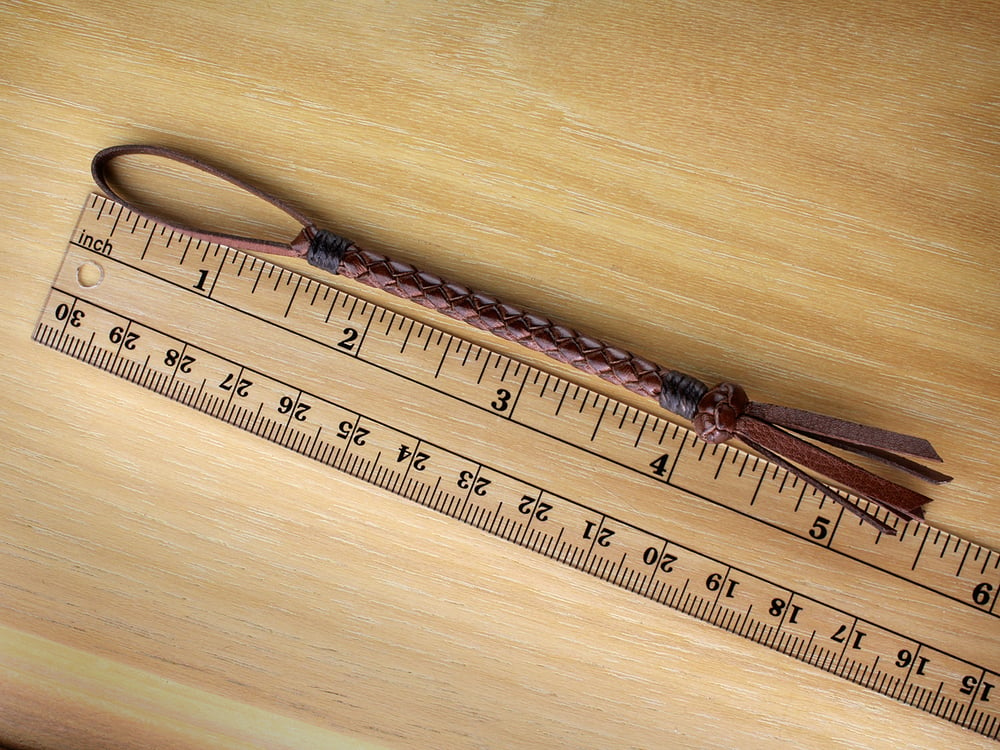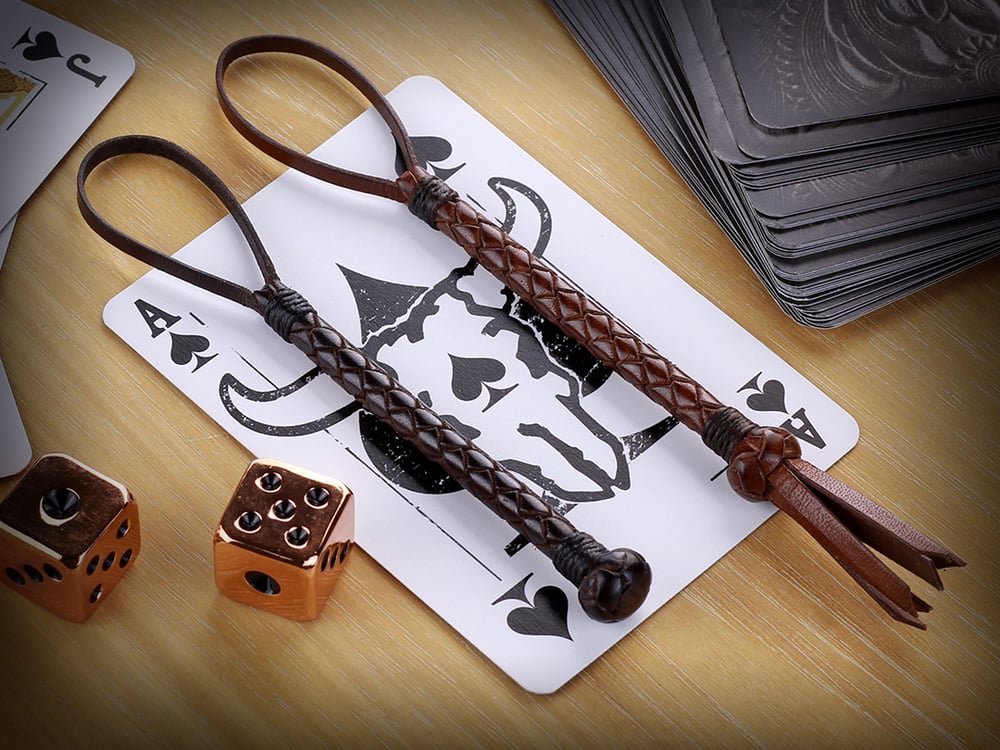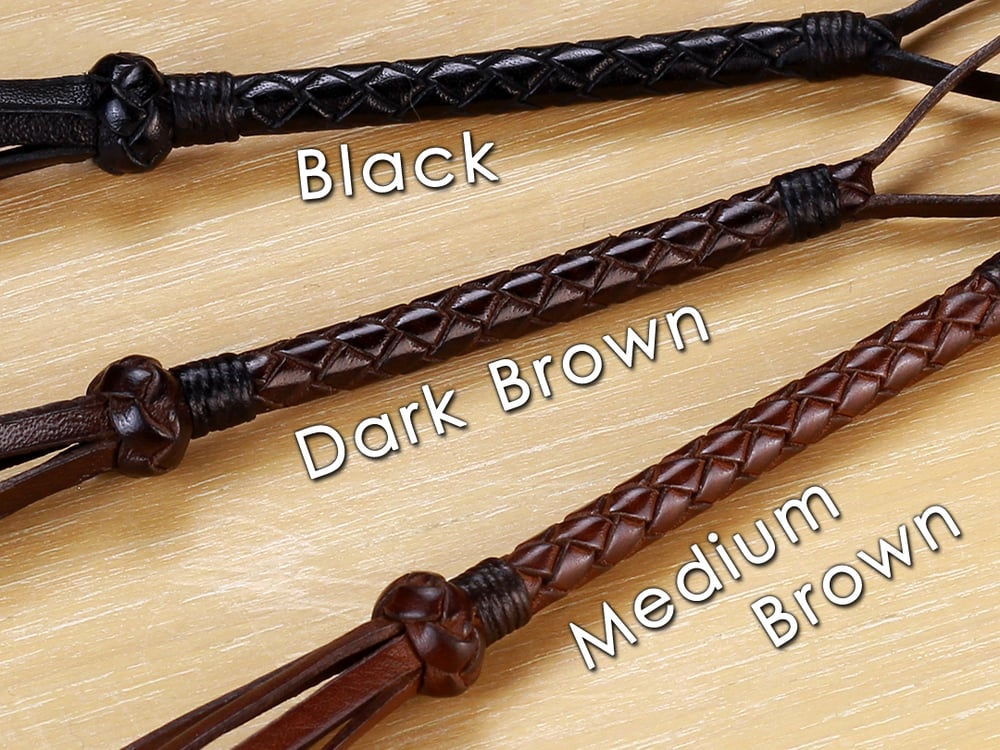 1.5" Loop - Braided Leather Lanyard with Tails
Each six stranded lanyard is hand braided with durable kangaroo leather and wrapped with waxed linen thread. These small lanyards are designed to accept a lanyard bead with a 1/4" opening (it will fit over the linen thread wraps). An ideal accessory for your knives, zippers, purses and key rings, etc...
Approximate Dimensions:
OAL: 5-1/2"
Braid Length with ball: 2-3/4" (braid length including the tails: 4")
Braid Diameter: 7/32" (thread wrap diameter 1/4")
Ball Dia: 3/8"
The 1-1/2" Loop generally fits up to 1/4" thickness with a 3/16" or larger diameter through hole.
Available in:
Medium Brown with Dark Brown thread
Dark Brown with Black thread
Black with Black thread
Note: Due to the nature of the material there will be slight variations in dimension and color.
Sold individually. Lanyards only. Knives, beads other items and accessories not included.
Medium Brown

Dark Brown

Black