Distressed Grey Braided Leather Bolo Cord Necklace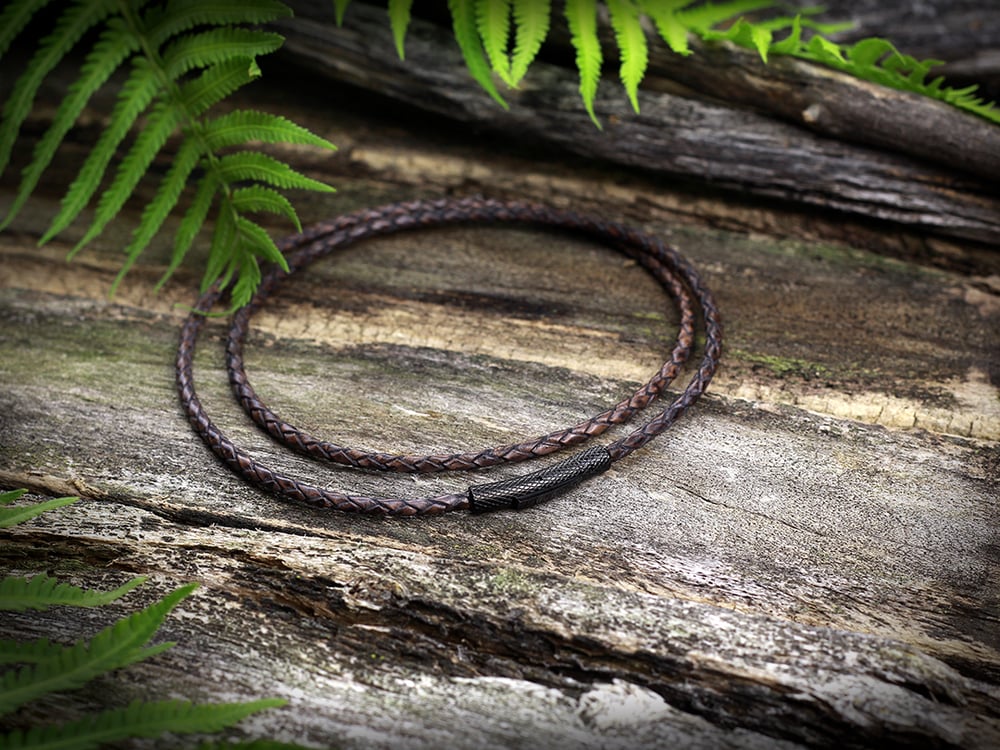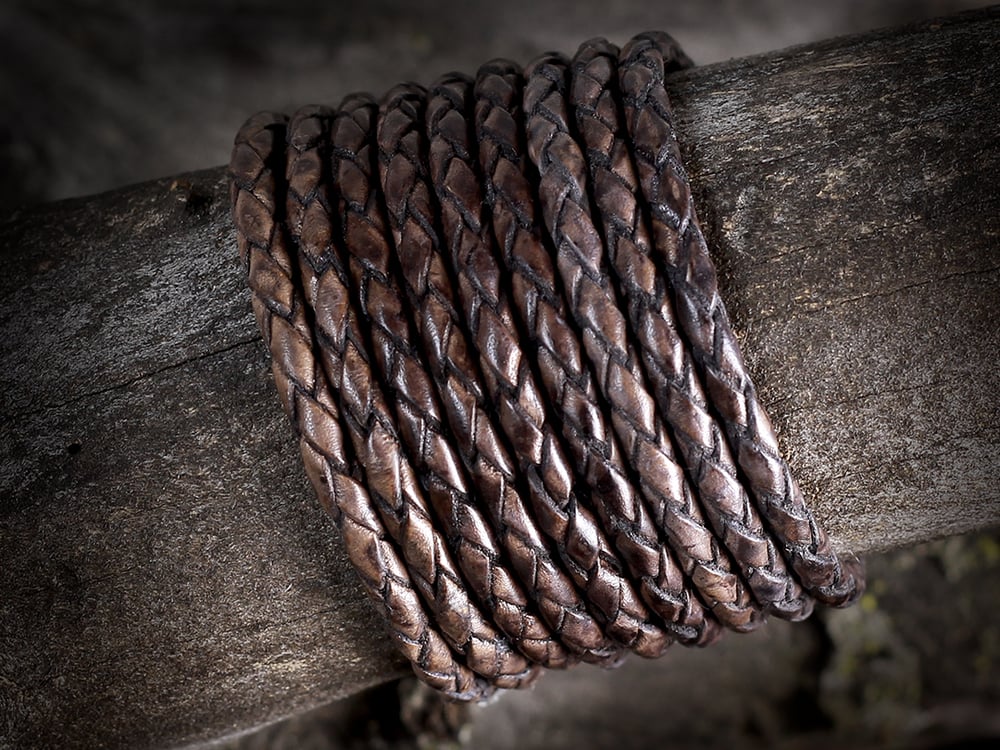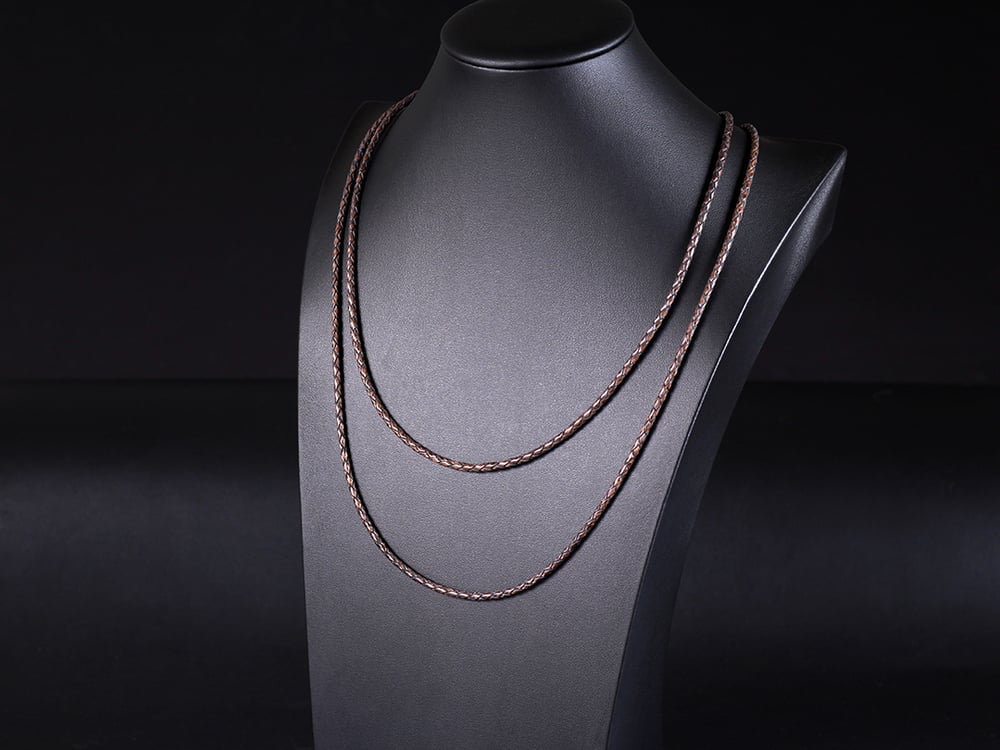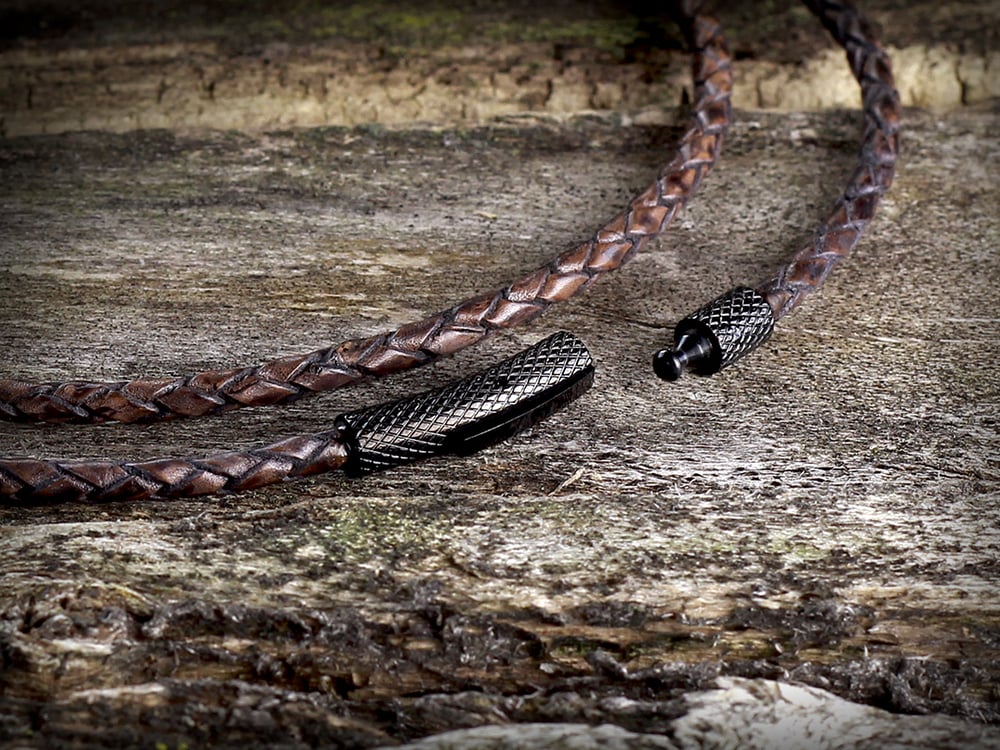 3mm leather bolo cord with black knurled bayonet locking clasp.
Specifications:
Cord
3mm genuine leather cord. Quality commercial braid.
Clasp
Black bayonet style clasp snaps closed with a button release. Stainless steel base. The short end has a 5mm outside diameter and will fit through 13/64" or larger opening.

Note:
*Leather is a natural material and there can be slight variations in dimension. Color can vary depending on dye lot, lighting and monitor settings.
*The clasp will not fit through the smaller eyelets labeled #6 or 3/16" as the inside diameter holes are too small. It will however fit through a #8 or 1/4" eyelet which has a large enough opening.
*Leather cord is not hand braided.
24" Distressed Grey $16.95

30" Distressed Grey $19.95