Stainless Steel Ball Chain Necklace - 3.2 mm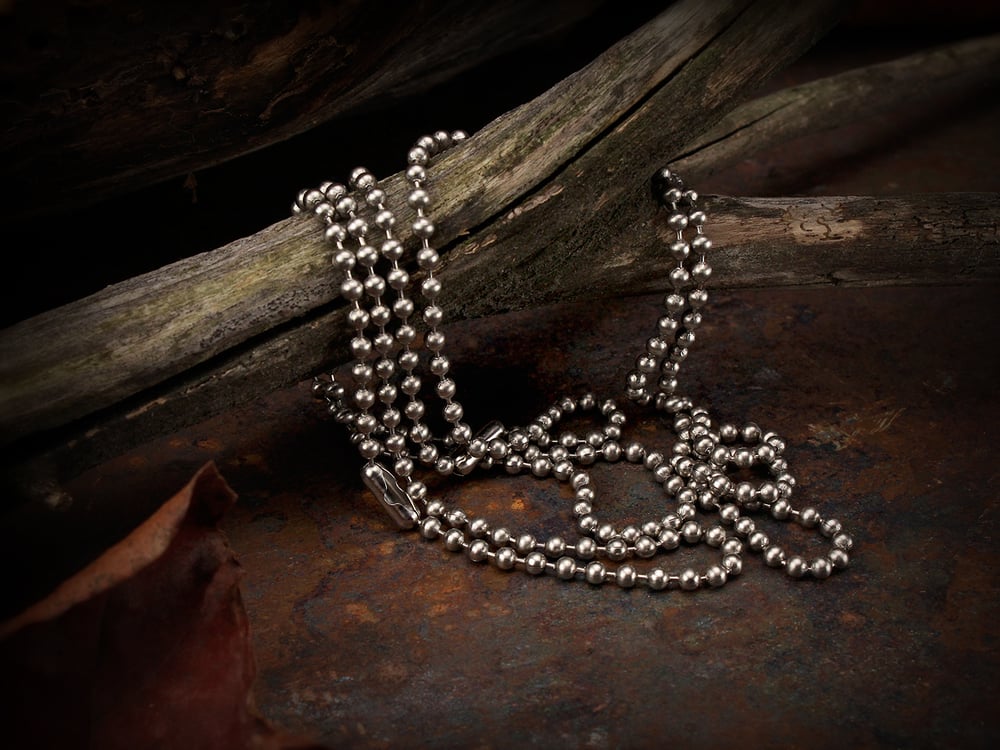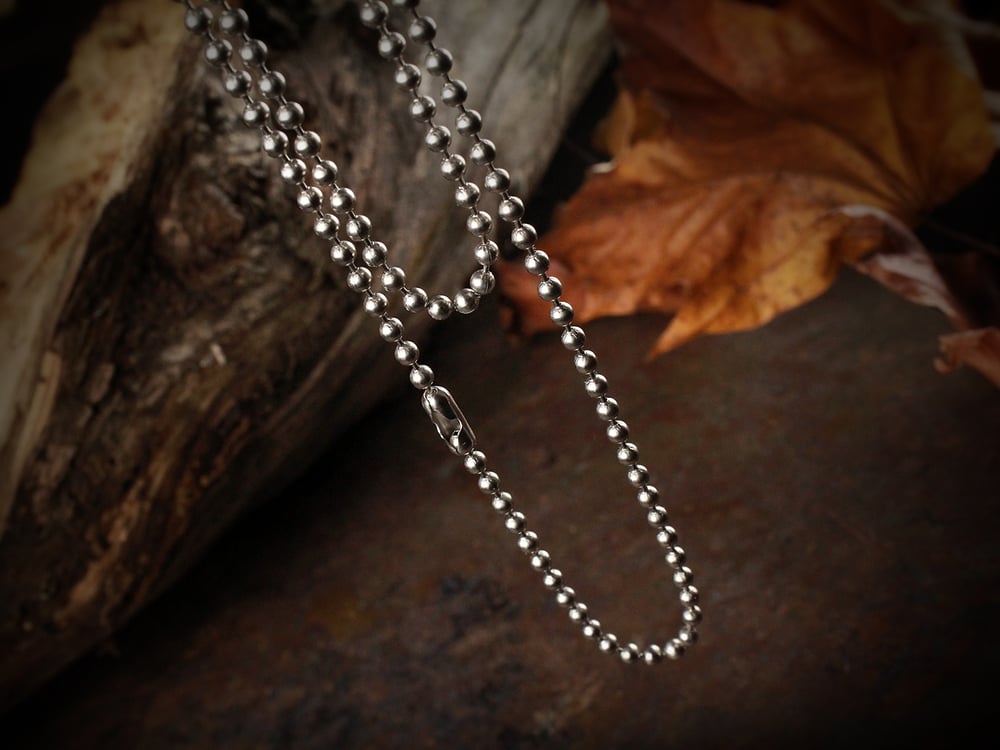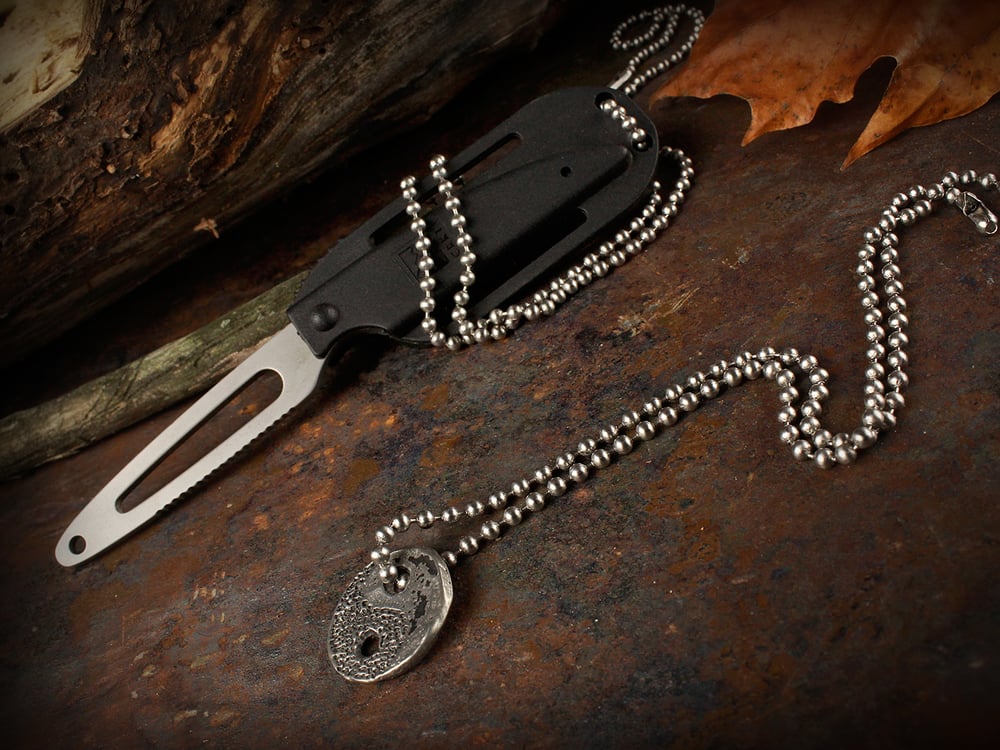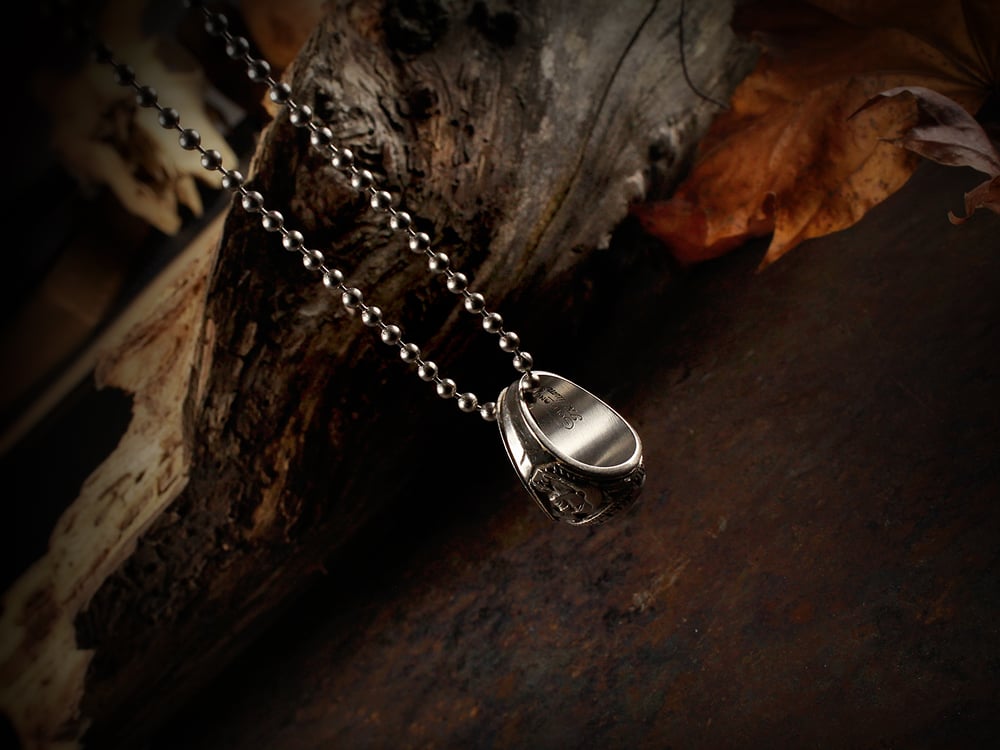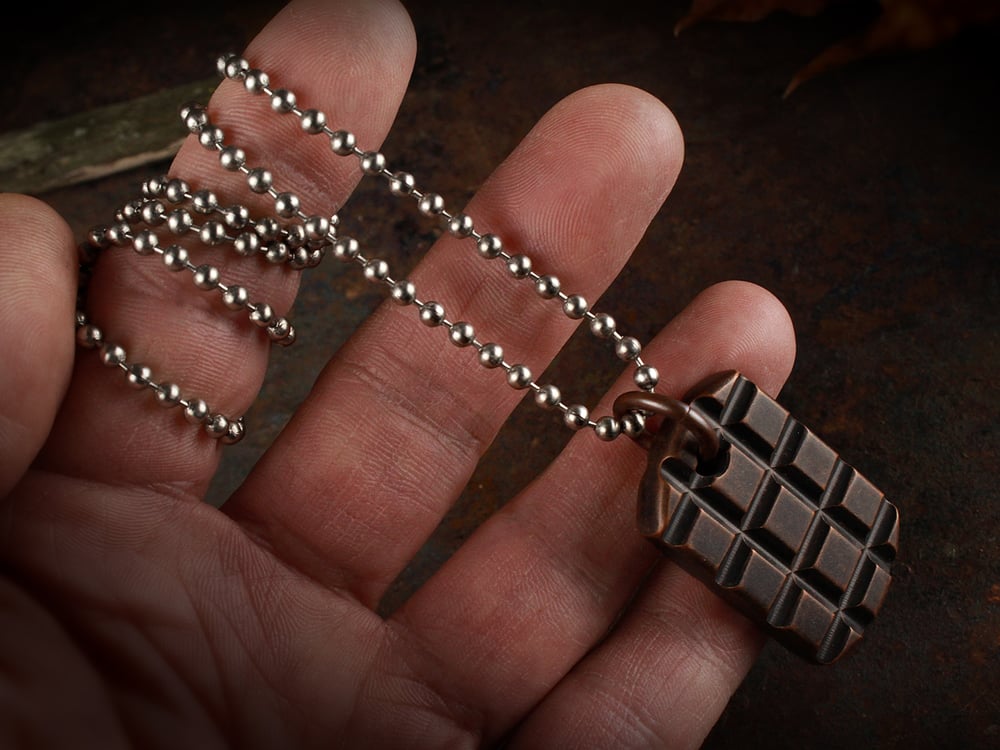 High quality, durable stainless steel ball chain.
Made in the USA.
#6 chain has a diameter of 3.2 mm or 1/8"
# 6 ball chain is heavier than the standard # 3 chain making it more substantial for jewelry, pendants, neck knives, identification chains, necklaces, badge holders and dog tags.
Ball chain and connector only.
Copper tag pendant sold separately.
Ring, charm, knife etc... not included.